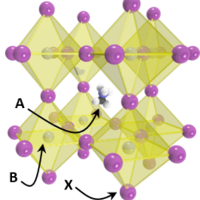 Halide Perovskites in Optoelectronics (Master)

If you want to know more about the breathtaking performance advances in a variety of optoelectronic devices based on halide perovskites or if you want to understand more about their fundamental physical properties and how to characterise them, this might just be the course for you.
It is recommended to have a good understanding of solid state and semiconductor physics, as well as having some knowledge about devices, such as solar cells, LEDs, or photodetectors.
Please find more information via OPAL.