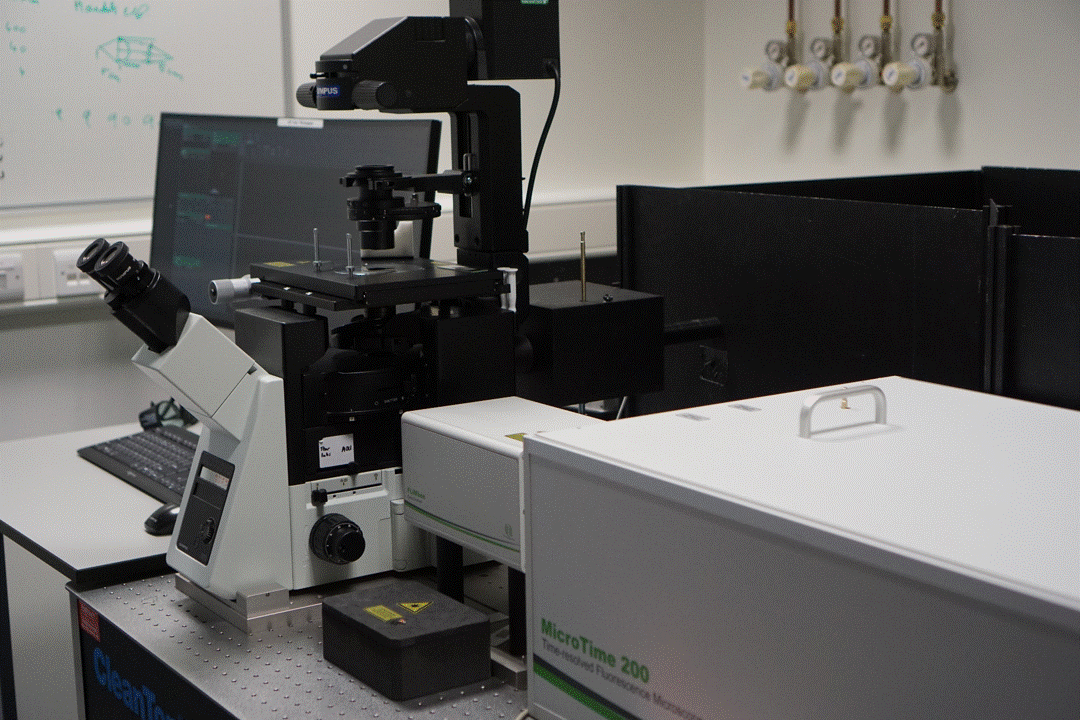 PicoQuant MT200 and SpectraPhysics InSight DS+
The MT200 is mostly used for high resolution fluorescence lifetime imaging. Based on a laser scanning approach, three pulsed internal lasers and a widely tuneable femtosecond laser can be used to excite sample flourescence, which is then detected via two detectors in a TCSPC approach.
Excitation and emission scanning can be decoupled to perform diffusion experiments, and the set-up is equipped with self-built optics to enable wide-field excitation. The femtosecond laser furthermore serves as a powerful source for two-photon absorption.